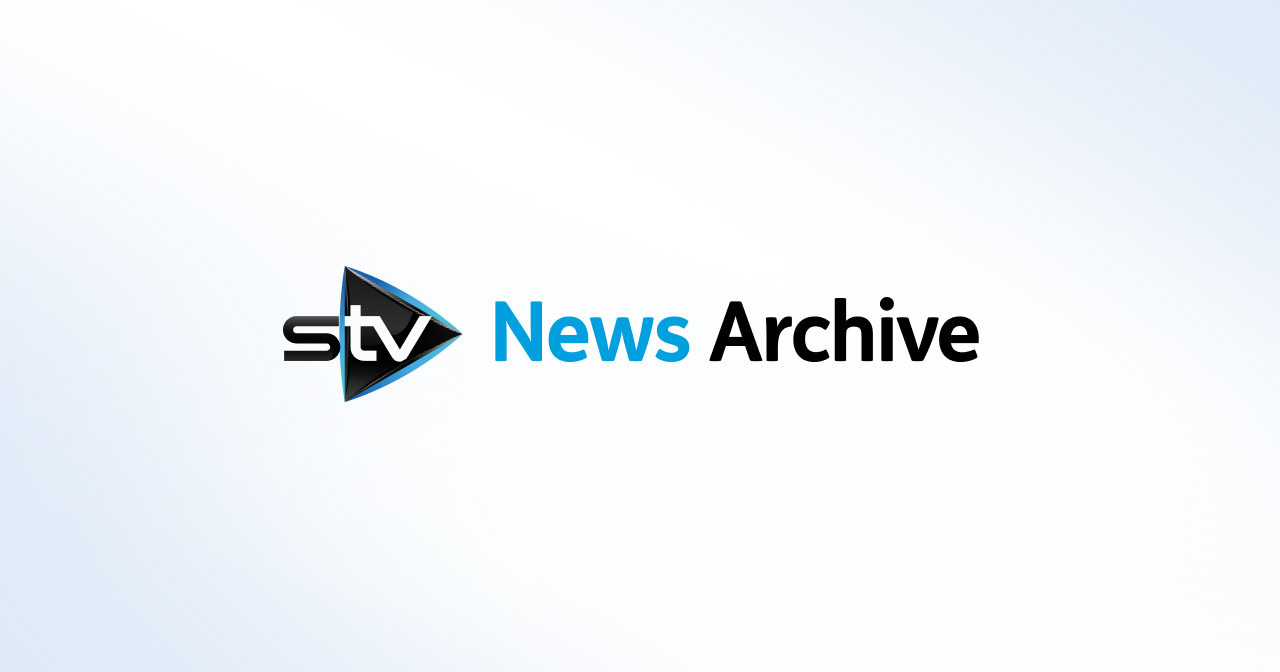 Asad Shah killer boasted from jail 'I sent a sinner to hell'  
Tanveer Ahmed was driven by hate and obsessed with an executed Pakistani terrorist.
"I have sent a sinner to hell, a bad person to hell. I have no regrets. If I had to do it again, I would."
The words of Tanveer Ahmed in a phone call he made from Barlinnie prison in Glasgow after his arrest for killing Asad Shah.
Ahmed has stated he launched the murderous attack on fellow Muslim Mr Shah because the much-loved shopkeeper had claimed to be a prophet.
The killer - who drove 200 miles to carry out the attack - has shown no remorse since the murder and made phone calls from prison boasting about his actions, saying he had no sympathy for Mr Shah or his family.
In the calls obtained by STV News, Ahmed said he had carried out the attack to "safeguard the Prophet".
It is believed to be the first murder among Muslims in Scotland prompted by sectarian tensions within the faith. It shocked the community of Shawlands and Scotland as a whole.
Police at the time branded the killing "religiously motivated" and Muslim leaders in Glasgow met to call for calm among their communities.
After his arrest, Ahmed took the extraordinary step, never before seen in the Scottish legal system, of releasing a statement through his lawyer claiming responsibility for the murder.
The killer, from Bradford, said Mr Shah disrespected Islam and the teachings of the Prophet Muhammad by claiming to be a prophet himself. Muslims believe Muhammad to be the final prophet and it is therefore seen as blasphemy among many to claim to be one.
Ahmed, a devout Muslim himself who has previously visited Mecca on an Islamic pilgrimage, said in the statement that if he did not kill Mr Shah "others would and there would have been more killing and violence in the world."
He has been described by a next door neighbour of 15 years as a "good father, neighbour and human being".
But Ahmed has since made a number of calls from Barlinnie jail. In one of the prison rants, the 32-year-old said he had no regrets about the murder and branded Mr Shah a "sinner" and a "bad person".
The taxi driver idolised executed terrorist Mumtaz Qadri - a former bodyguard who was hanged after murdering a leading politician who criticised Pakistan's blasphemy laws - and posted regularly about him on Facebook.
His victim, Mr Shah, belonged to a sect of Islam of around 500 followers in Scotland called the Ahmadis. They believe Muhammad is not the last prophet and this has led to persecution from other Muslim groups in Pakistan and elsewhere around the world.
In a phone call recording shared among supporters online, Ahmed stated he would do it again if he had to.
He said in the call: "To all Muslims, to the righteous, all Sunnis and all righteous scholars: I declare this on oath. The action, which I have taken, I have done to guard the honour of the Prophet.
"With reference to this, I have no regrets. I have sent a sinner to hell, a bad person to hell. I do not have any sympathy for his family or for him, nor do I have any regrets.
"I am on the side of right. I have no regret, no sympathy. I wont ask for forgiveness in the future, and I am not asking for it now. I am not worried about anything.
"I believe in God's mercy, and I have confidence in the kindness of the Almighty. I guarded with the help of God and His Prophet. I have no regrets, no worries, no afterthoughts. I am absolutely on the side of right and on the side of righteous people.
"I have done it to guard the honour of the Prophet and if I had to do it again in my life, I would."
Ahmed has since been praised for the murder of Mr Shah by Muslim fundamentalists around the world and has even been compared to the man who assassinated the Governor of Punjab in 2011.
Mumtaz Qadri was hanged in Pakistan for the assassination of the Governor of Punjab for his opposition to blasphemy laws and has been viewed as a martyr by many for his actions.
Ahmed appears to have become fixated with Qadri in the months and weeks leading up to the killing of Asad Shah. He repeatedly posted pictures and messages referring to Qadri and tries to suggest there may be a family connection between the two in some of his online posts.
Ahmed even posted a picture of him on the day of the murder. Some extremists have bombarded social media with images of the two men side by side.
His obsession with Qadri appears to have grown after his arrest and despite being in prison, his Facebook page remains active and several posts have been made in the months since the murder.
It can also be revealed that Ahmed wrote a number of letters from prison, some of them addressed to a man called Malik Dil Pazeer - the brother of Qadri.
Ahmed appears to be trying to start a movement against the disrespecting of the Prophet's name which he wants to lead and direct from behind bars. In his letters he asks for help from Dil Pazeer and also asks that any information about the plans is passed on to him.
One letter states: "Talk to Dil Pazeer and ask him if the papers about the movement of the honour of the Prophet's name are ready and if so post them quickly.
"Post or WhatsApp or email and print and send them to my house, lawyer, and send me them recorded delivery."
In another, he appears to try to orchestrate contact between Qadri's brother and another man, asking them to "exchange numbers" as part of his plans to create the movement.
Ahmed first came across Asad Shah when visiting friends in Glasgow who told him about the shopkeeper's online videos and how he had claimed to be a prophet.
This angered Ahmed, who called a Muslim scholar in Glasgow to ask for advice about how to deal with Mr Shah because of the claims he made.
In a recording of the phone call to the man, Ahmed said Shah "has been talking rubbish" and asked for advice on what should be done before adding he needed guidance from "all the scholars".
It can also be revealed that Ahmed called a Muslim cleric in Pakistan while in prison claiming he had a dream about martyrs, as well as urging him to reference his murder in public speeches.
Muhammad Asif, Tanveer Ahmed's next door neighbour in Bradford for 15 years, said: "I have been living here for the last 15 years.
"As a human being I found him a good person. In 15 years I have never found anything wrong with him. We have had family get-togethers. We were really shocked about what happened.
"The police came to my house and knocked the door. The Policeman asked about him: when did you see him last? I had no idea what he was asking about.
"I said I saw him three days ago. After two days, I heard the news. I was shocked. I didn't expect it. He's a good father, he's a good neighbour. His wife is a very hard working lady, she is an assistant teacher. She is a good neighbour as well.
"Some people (in Bradford) are saying he done right, some people are saying he done wrong."