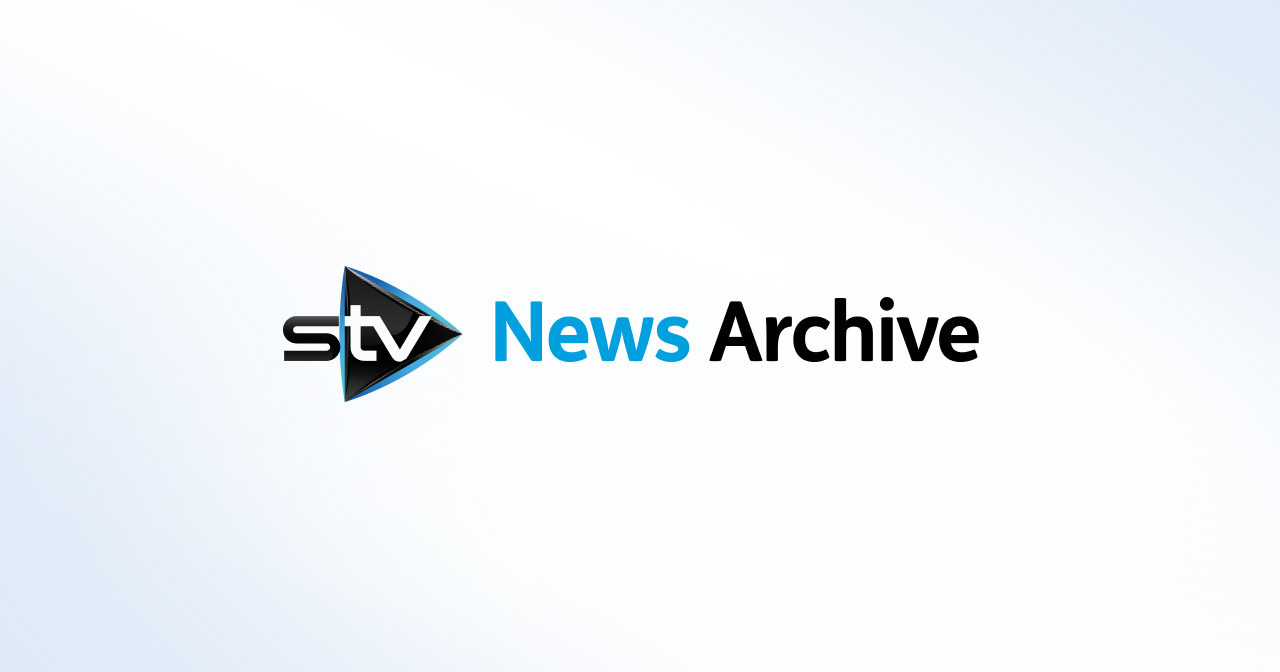 Academic on Stirling's payroll during Trump-Russia emails
Professor Joseph Mifsud allegedly set up a Trump aide with Russian contacts.
An academic who allegedly set up a number of meetings between a Donald Trump campaign aide and Russian officials did so while employed by Stirling University, STV News has learned.
Professor Joseph Mifsud, who has been named as the anonymous academic mentioned throughout a US criminal indictment, was in communication with George Papadopoulos, a foreign adviser to Trump's presidential campaign.
The indictment quotes a number of emails and summarises verbal communications between the pair, which includes offers to put Mr Papadopoulos in contact with the Russian government.
On Monday, Mr Papadopoulos pleaded guilty to wilfully misleading FBI agents about his relationship with Prof Mifsud.
When questioned about his employment at the institution on Tuesday, a university spokesman said: "Professor Joseph Mifsud has been a full-time professorial teaching fellow (PTF) in the university's politics department since May 2017."
STV News has learned Prof Mifsud was being paid as a part-time PTF during the period he allegedly acted as a go-between for the Trump campaign and Russian contacts.
Just four days before he hosted a public lecture with former SNP MP Sir George Reid, the indictment document states Prof Mifsud emailed in reply to Mr Papadopoulos asking about a possible trip to Russia: "This is (sic) already been agreed.
"I am flying to Moscow on the 18th for a Valdai meeting, plus other meetings at the Duma [Russian parliament]."
The Maltese academic's relationship with the Scottish university stretches back to at least 2014, when Stirling became affiliated to the London Academy of Diplomacy (LAD), of which Prof Mifsud was the director.
Stirling University provided accreditation to master's degree courses taught at LAD under the arrangement.
In September 2014, a "lavish" three-day reception was arranged at the Stirling University campus for LAD staff including Prof Mifsud.
Visitors were put up at Stirling Court Hotel on campus during the trip and treated to a drinks reception and gala dinner with university principal Gerry McCormac, as well as being given a tour of a nearby whisky distillery.
STV News understands that on another visit to Stirling campus in 2016, Prof Mifsud was greeted at the airport by the principal's personal chauffeur.
Andrew Glencross, who taught international politics at Stirling between 2013 and 2016, said he was "astonished" at the "red carpet treatment" Prof Mifsud received from the university.
He told STV News: "When it comes to September 2014, I would say then that I was surprised, and in retrospect now, astonished, by how lavish the reception for this previously unheard-of institution was.
"The red carpet treatment received was unprecedented compared with anything else I saw during my three years at Stirling."
Mr Glencross added: "Joseph Mifsud announced himself by virtue of his address book but was never formally backed by research, publications or any of the normal ways an academic presents himself."
Speaking to reporters in August, Prof Mifsud said he had "absolutely no contact with the Russian government".
A separate report claims the academic had privately boasted of his contacts with Russian officials, and even told an assistant he had had a private meeting with Vladimir Putin.
Prof Mifsud has said he is "upset" at Papadopoulos' allegation that he offered "dirt" on Hillary Clinton, describing it as "nonsense".
He told Italian newspaper La Repubblica on Tuesday: "I never got a penny from the Russians: my conscience is clean."
Stirling University has been approached for further comment.
When questioned on Prof Mifsud's employment, a spokesman for the university said: "In September 2014 the University of Stirling took over, from the University of East Anglia, the validation of two courses delivered by the London Academy of Diplomacy, in London, of which Professor Mifsud was director.
"This arrangement ceased in September 2016 when the London Academy of Diplomacy withdrew these courses.
"The university employs a number of professorial teaching fellows drawn from a range of academic, industry and public life backgrounds. They contribute to the university in teaching and advisory capacities on a variety of programmes and projects.
"It is in this capacity that Professor Mifsud has been employed on a full-time basis by the University since May 2017.
"His portfolio encompasses international affairs and diplomacy reflecting his academic and professional background in this field."