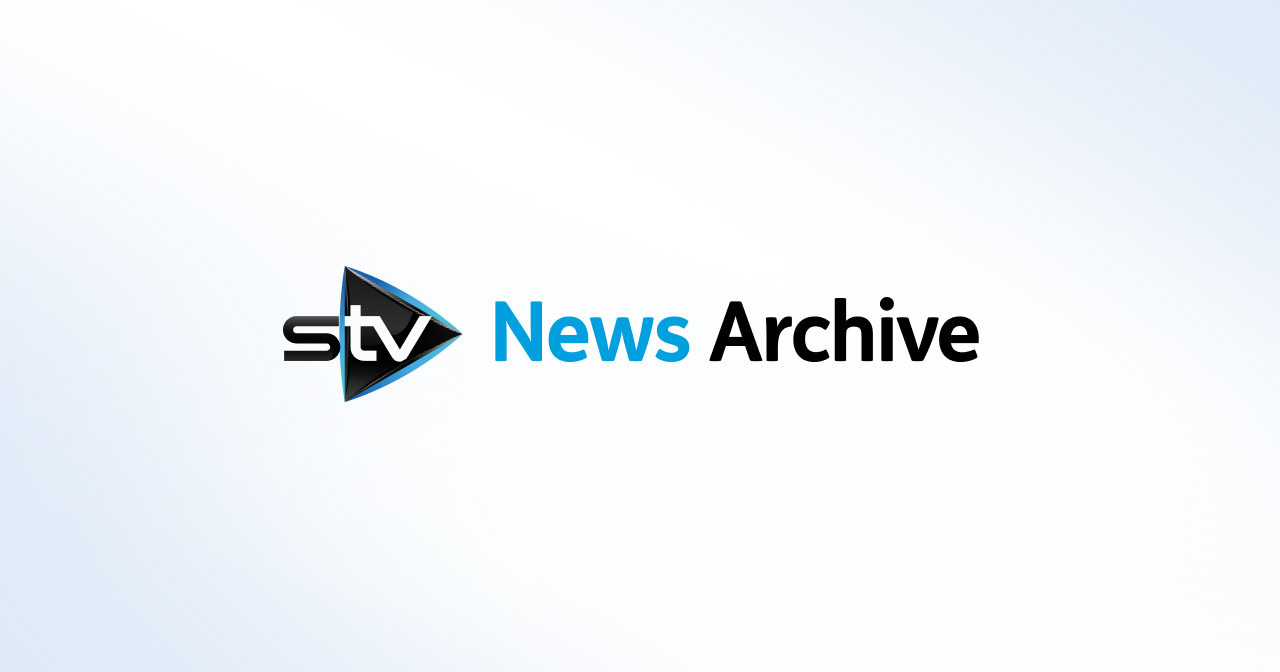 Young golden eagle's disappearance 'highly suspicious'
The eagle was being tracked by a charity campaigning against the illegal killing of raptors.
A young golden eagle has disappeared in "highly suspicious" circumstances just seven miles from the Scottish Parliament, a charity has said.
The eagle, named Fred, had hatched at a nest site in the Borders in 2017 before being fitted with a tracking device as part of a project initiated by Raptor Persecution UK.
Data from the tag showed he stayed within his parents' territory for several months before flying to the Pentland Hills in January.
On January 20, Fred roosted overnight in a shelter belt overlooking a grouse moor near Balerno. His tag continued to record his position there until just before the following day when his tag suddenly stopped.
Three days later, in the evening of January 24, the tag began transmitting again but the GPS location showed it was in the North Sea, some ten miles offshore from St. Andrews.
The tag continued to provide GPS data until January 26, showing his final position at approximately 15 miles offshore.
Dr Ruth Tingay, of Raptor Persecution UK, said: "It is beyond doubt that Fred's disappearance is highly suspicious."
She added: "Golden eagles don't generally fly out for miles over large bodies of sea water, but even if Fred had done so, apart from defying everything we've learned about Scottish golden eagle behaviour, we would have seen excellent tracking data plotting his route given the reliability of his tag."
"While we will probably never know for sure, it seems likely that Fred was killed soon after 10am on January 21, his tag was hidden to suppress the signal and then he and the tag were dumped in the North Sea. If this is indeed the case, it's just the latest example of when those who have killed a protected bird of prey have tried to cover up evidence of their crime."
Broadcaster and campaigner Chris Packham backs the charity, which campaigns against the illegal killing of raptors.
He said: "Once again, we have the suspicious disappearance of a satellite-tagged golden eagle in an area managed for driven grouse shooting.
"What's truly shocking about this case is that it didn't take place in a remote Highland glen miles from anywhere, but it happened within a stone's throw of Edinburgh, right under the noses of the Scottish Government."
Last year a Scottish Government-commissioned report showed that 41 of 131 satellite-tagged golden eagles had disappeared, presumed dead, in suspicious circumstances in Scotland, predominantly on or near to some driven grouse moors.
In response to the report's findings, environment cabinet Secretary Roseanna Cunningham ordered a review of grouse moor management practices with a view to introducing a licensing scheme for game-shooting estates.
Anyone with information about Fred's disappearance is urged to contact Police Scotland on 101.
A spokesperson for Scottish Land and Estates said: "We understand that the bird's disappearance is not being investigated as a crime.
"We need to learn the full facts prior to establishing any conclusions but it should be noted that the location where the eagle disappeared is not an area of intensive grouse shooting."