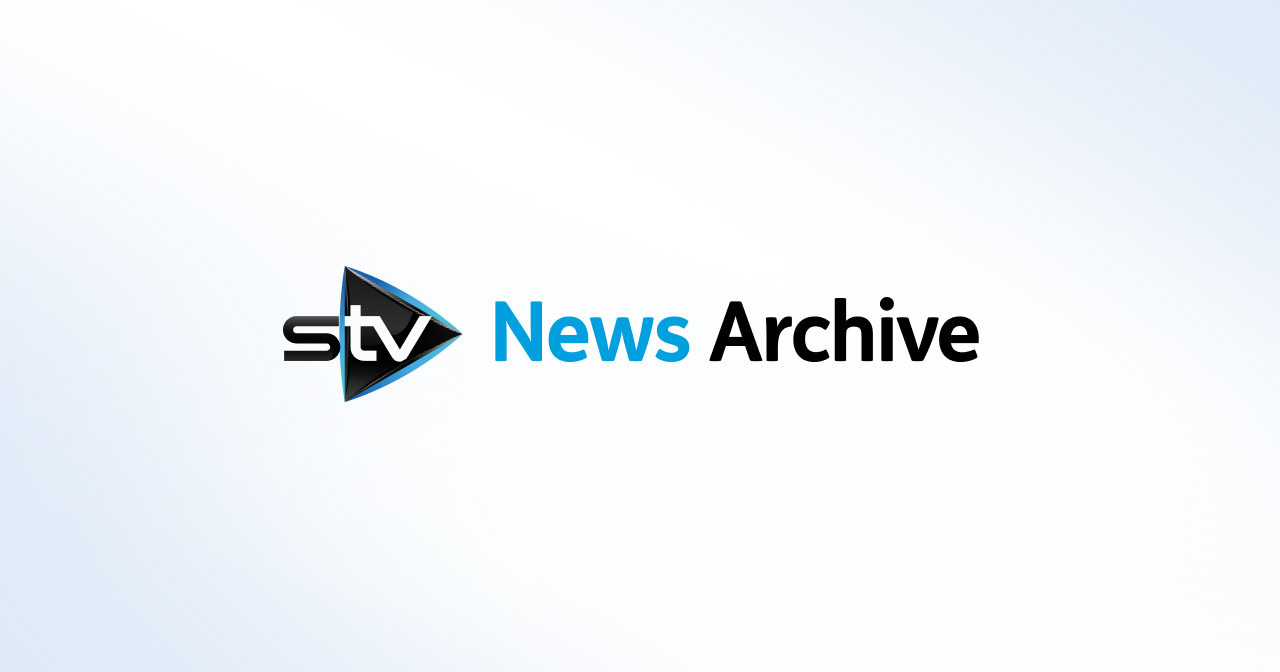 Former detective still convinced Bible John is behind bars
Retired superintendent Joe Jackson was a young officer when the murders took place in the 60s.
Joe Jackson was a young detective, hungry to be involved in big cases, when one of the biggest murder investigations in Scottish history began.
Fifty years from the discovery of the first victim of so-called Bible John, the retired superintendent remains convinced that we already know who the notorious serial killer is.
On February 23, 1968, Patricia Docker was found dead in Glasgow, the first of a trio of slayings that would horrify and captivate Glasgow.
Despite the case remaining officially unsolved, there have been no shortage of theories into the murderer's identity.
One of the most prevalent and credible theories is that Bible John was in fact Peter Tobin, who was convicted for the murders of three women between 1991 and 2006.
"It's my own informed opinion that Bible John is now locked up," Mr Jackson tells STV News. "I would say that probably we do know who he was - and I think he was Tobin."
Renowned Scottish criminologist Professor David Wilson first popularised this explanation of the mystery, which police have thus far been unable to confirm due to the deterioration of DNA evidence.
Prof Wilson has previously said he would stake his professional reputation on Bible John and Tobin being the same person.
As for Mr Jackson, the reasons why he is swayed by the argument trace back to the time he spent working on the case in 1960s Glasgow.
"At that time being a young detective, you're determined and you loved to be involved in big cases," explains Mr Jackson.
"I was working in the north side of the city at the time and I was instructed to go to south side because a body had been found there.
"So we went over there and joined the rest of the detectives who were going to be involved in that particular inquiry."
This was the body of Ms Docker, a 25-year-old nurse who was found naked, raped and strangled and her handbag stolen, in a lane behind Carmichael Place in Glasgow.
She had been at a night out in the Barrowlands ballroom.
All these details were to become familiar for Mr Jackson and all the other detectives who would work on the case - one of Scotland's biggest ever manhunts.
"My role at that time was door-to-door," he says. "You were going round where the body had been found.
"You were asking if they had heard anything that night when the body had been dumped, looking for clues."
He was one of more than 100 detectives who would collect over 50,000 statements during the months of the inquiry.
However, it was not initially clear to Scottish police, even after the second murder victim surfaced the following the year, that there was a definite link.
Eighteen months after Ms Docker's killing, the body of 32-year-old Jemima McDonald was discovered on August 15, 1969.
On the murders, Mr Jackson recalls: "There was nearly two years between them all, so the situation was that they weren't immediately linked. Even after the first two there wasn't really a link.
"It was when the third one happened and the bosses were examining the types of murders that were taking place that they thought: 'There could be a link here'."
What the police realised when the third body was found, of Helen Puttock on October 29, 1969, was that all three women were linked by where they had been the night of their deaths.
"There was a link with the dance hall," says Mr Jackson, referring to the Barrowland ballroom.
"And that's really when the inquiry took off as the Bible John inquiry."
Some media reports and reflections have suggested there being a state of fear or even panic in some quarters in Glasgow due to the linked murders.
Mr Jackson remembers it differently. "At that time, one of things we had to do was go around the dance halls," he explains.
"At first you thought the dance halls would be empty, but they weren't. People still went about and did the same thing.
"Females would go to dancing, guys would go to dancing, because dancing was a great part of what was happening in Glasgow at the time."
But the environment of the dance hall was not one that was very conducive to an ongoing police investigation.
"You had a dance hall where there was lots of people in and out so it wasn't as if you had a situation where you could examine anything very closely," says Mr Jackson.
"You had a situation with dance halls at that time where people probably were not supposed to be there, so they didn't want to come forward.
"You had people who would give you rubbish, talk rubbish to you, give you bum steers, so you had to look at all that.
"It was a very difficult to place to try and get grips with."
There was a breakthrough in the attempt to solve the murder cases when a sister of one of the victims came forward.
Jean McLachlan, a relative of Ms Puttock, said she had shared a taxi with both her and a man calling himself "John Templeton" or "Sempleson".
He had quoted from the bible and described the Barrowland ballroom as an "adulterous den of iniquity". It was this encounter that would lead to his notorious nickname.
Mr Jackson remembers how Ms McLachlan's description of the suspect had given the police new leads.
"One of the things we were doing was going around dentists," he says, "because he was supposed to have kind of squinty teeth at the front.
"So we were going to all the dentists all around Glasgow to see if any of them could help us with the teeth aspect to it."
More leads poured in as media and public speculation into the killings reached fever pitch.
"Many people were phoning in saying: 'I think this person looks like Bible John, I think that person looks like Bible John,'" describes Mr Jackson.
"You were following up all these leads and it was all over the city and out of the city.
"We were going down to the likes of army barracks down south; we were going through to Rosyth to see soldiers and sailors just in case they was any link there.
"It was a very widespread inquiry."
Does Mr Jackson find himself running over the old case in his mind?
He says: "It's not something I think about a lot because other inquiries went on over the course of my career.
"But certainly you think about it. And of course, the thing was that other inquiries have gone on and there have been quite serious murder inquiries in Glasgow.
"Obviously you look at them from the perspective of having been a detective and say: 'Is this one perhaps the one we missed in that particular inquiry?'"
And indeed, it was with the murders Tobin committed in the 1990s and the 2000s that many began to speculate on the similarities between the convicted killer and the elusive Bible John.
These include similarities in modus operandi and appearance, in the fact that Tobin lived nearby at the time of the Bible John killings, and the fact that he was an older man, in his 60s, when he was finally caught and convicted.
Professor David Wilson has previously said that serial killers typically do not start so late in life.
Mr Jackson, for his part, cites the fact that Tobin moved away from Glasgow in 1969 with his first wife - whom he had incidentally met at the Barrowland ballroom.
He says: "If you look at Tobin's background, and you look at the way the murders happened, and you look at Tobin's reaction, anybody with half a brain who was a murderer would look and say: 'I can't go to dance halls anymore in Glasgow. I've got to get out of Glasgow.'
"Because he knew - and he would know, because it was in all the papers at the time - that detectives were going to all the dance halls in Glasgow, visiting them, looking.
"So that's why I think the murders stopped in Glasgow at that time."
Police are unsure whether DNA technology will ever be able to prove this theory categorically, due to the poor storage of samples down the years.
In 2008, Mr Jackson was reported as saying after Tobin's conviction for the murder of 23-year-old student Angelika Kluk in 2006: "This is as near to Bible John as you are going to get."
A decade on, the retired detective is standing by those words.