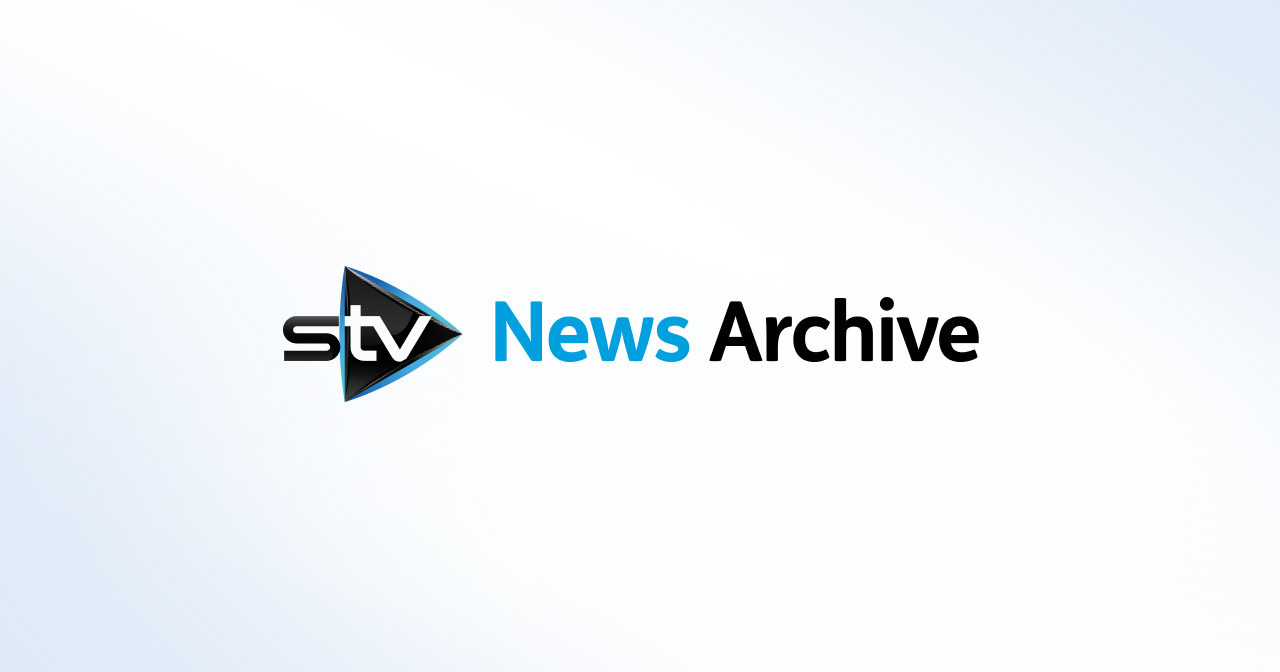 Braw beards: Scotland's first beard and moustache championship
Categories included Best Ginger Beard, Best Moustache and Best Freestyle attempt.
After centuries of ample Scottish beard growing, history was made on Saturday night.
Scotland's first ever official beard and moustache championship took place with hairy competitors from across the country and beyond gathering to compare their winsome whiskers.
From carefully waxed upper lip creations to luxuriously oiled face fur, the great and good of the bearded world descended on Glasgow for a sell-out show.
Categories included Best Moustache, Best Beard over Four Inches and, of course, Best Ginger Beard.
"I'd been thinking about running it for a while," says John Jackson, founder of Braw Beard Oils, organiser of the event and fellow bearded man.
"There had been lots of talk about having one here, but we just hadn't seen one materialise," he says.
"We just thought well here's our chance to make it happen."
John, who comes from a small village in East Lothian, joined forces with Liverpool beard group 'Liverbeards' and the idea grew.
So much so, their first event has been a complete sell out success, with close to 300 people attending.
"It's amazing. We knew it would be busy but we never imagined we'd sell out," says John.
"I'm really chuffed. So many people have come to support it."
Some entries even flew in from as far as Germany for the event.
Christian Feicht, 29, a primary school educator from Germany entered into the freestyle category.
"I flew over for the weekend just for this. I took part in the British championships last year," he says.
"This is my fifth championship so far."
Christian has sported a rather fancy twirled creation for the night.
"I only do it up like this for special occasions," he says. "It takes about three hours to do so I couldn't get up to do this every day.
"Beards have made a comeback, but I think long beards are in decline," he adds sadly.
Those that have survived the cull, apparently, have done what they can to reach Scotland's bearded haven.
Damian Rees, from Rugby in the Midlands, joined a Facebook group called The Beard Club which set up three years ago.
It has now grown to 6000 members worldwide who have their own beard mascot and they're own pose - 'The Damo pose' - best suited to showing of beards in their best light.
It's a chin in the air, contemplative stance, built to showcase bristles in all their hairy awesomeness.
"I've met loads of mates through the beautiful world of bearding," says Damian. "I've quit my job and bought a motorhome and now intend to take it global."
His friend Russell Bristow is at the Scotland championship and has also entered into one of the top categories.
"I did six moustache competitions last year, so I already had this in my sights for 2017," he says. "I guess I'm a kind of regular.
"A friend of mine had grown his moustache and I basically thought, wow, that looks awesome. I really wanted one, so I started growing and I ended up going to the British Beard and Moustache Championships in 2014.
"We both entered and thought it was brilliant. I'd love to see this happen in Scotland again, I can't quite get my head round that it's the first one to be honest.
"Personally, for me, when I think of Scotland, beards is part of that whole image that I conjure in my head."
Flying the bristly flag for Scotland was Thomas Newell, 30, from Inverness, who entered into the over four inch style category.
"I'm the only one of my mates who has a beard," he says. "I've never entered into anything like this before. My beard made me do it. I've been willing my side bits to grow for this and I think I've managed an extra inch.
"I thought I'd come along for a laugh and it's great. I've got a goody bag and a new beard brush so I'm happy.
"People have a bad misconception of bearded men, but we're all lovely."
Tam Gordon, from Paisley, has entered into the freestyle beard category.
"There are some special looking things here right enough," says Tam. "Beard growing I can do, though not the hair on the top of my head. When I grow that it looks like a burst couch.
"I was working on a guy's house and he said I should go in for that beard competition in the Drygate, so I thought alright.
"It's only my second beard ever. It's basically laziness. I've never entered a beard competition before. I'm a cyclist - cyclist's don't have beards.
"It'll be gone in the morning, soon as the sun's out," he adds. "You can't imagine the wind resistance with this thing when you're on a bike.
"Though if this event comes back next year I may just keep it."
Matthew Quinn, from East Kilbride, proudly entered into the Best Ginger Beard category.
"I'm a member of the Glasgow Beard Club, so we thought it would be a good laugh to come along," he says.
"I'm just too lazy to shave, that's why I'm here," he jokes.
The judging included a trio of experts who closely examined each entry face to bristle as it were.
In the end, the winners were granted a trophy and, of course, the respect of the bearded community.
Braw Beard and Moustache Championship Winners 2017
Best Moustache - Stuart Boyes
Best Partial Beard - James Armandary
Best Fake - Jax Easton
Under 4" Styled - Iain Walker
Over 4" Styled - Ethan Lisle
Freestyle - Christian Feicht (from Germany)
Under 4" Natural - Tam Gordon
Over 4" Natural - Ronnie Fox
Best Ginger Beard - Thomas Matthew
"It's all in good fun," says organiser John, who also chose to partner with male cancer charity Cahonas Scotland for the event.
The charity aims to raise awareness about male cancers and the importance of early detection.
"They're a great Scottish charity and we know the guys be hind it," says John. "It gets an important message out and raises money for the charity too."
And we have it on good authority that the Braw Beard and Moustache Championship is already planning a grand return.
"I've got a crazy idea for next year already," laughs John. "It's kind of ridiculous but we'll see. I'm just so chuffed.
"Thanks to everyone in the team, the venue and to everyone for coming out and supporting the first one in Scotland. It's brilliant."