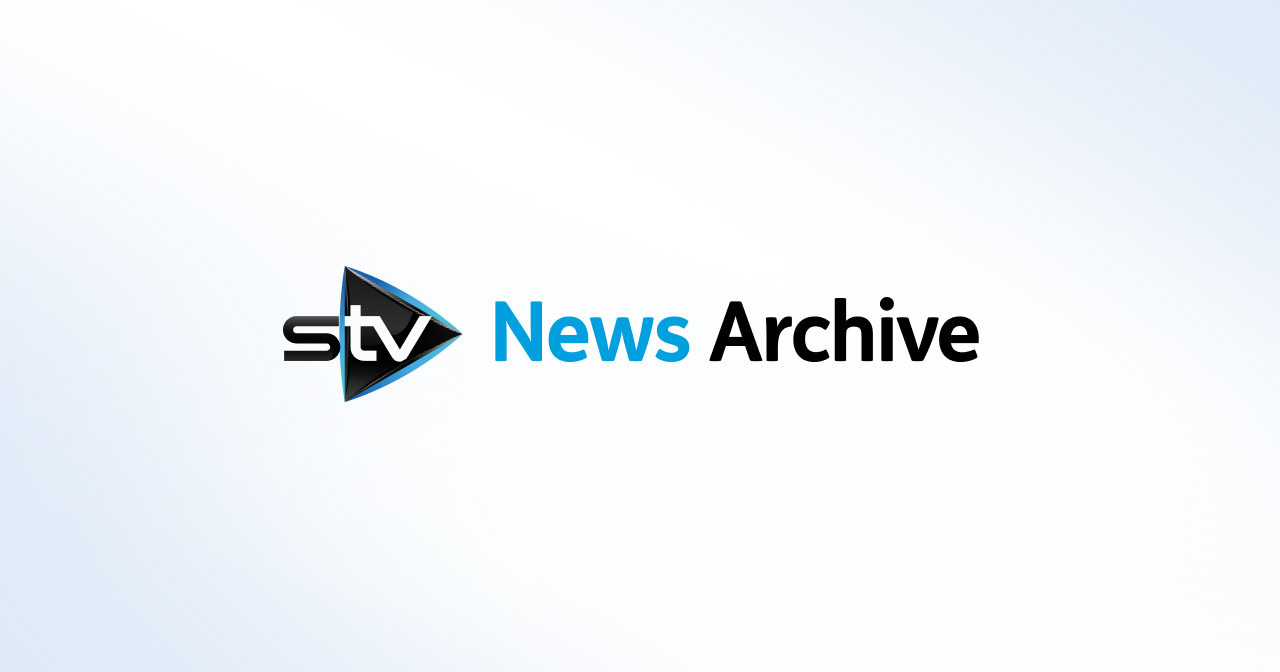 I made every Bake Off technical challenge and here's what happened
Ten tricky challenges meet one journalist, who may have bitten off more than she can chew.
Bake Off this year has been particularly stressful. Not just because Mel, Sue and Mary are leaving the show but because I've been baking alongside it for the past ten weeks.
Rather foolishly, I offered to try and bake every single technical challenge from the seventh series of The Great British Bake Off and document it for your reading pleasure.
And, to make things harder for myself, I (tried) to bake to the same timings the contestants did on the show. As you do.
So what really happens when you watch Bake Off each week in dread to find out what awful cake, bread or biscuit you're going to have to replicate the next day?
Spoiler: A lot of butter, a few fails and the worst knotted biscuits you'll ever see.
I felt a little guilty starting this epic technical challenge with something I've already baked at least twice before, but I hope a bit of prior knowledge will stand me in good stead for the rest of the challenge. With two hours on the clock, the ticking timer instantly makes me feel nervous.
I can't remember the last time I made jelly from a packet, so I attempt to tear it with my hands but it's like trying to rip a rubber tyre. I give in with scissors and stir with hot water and orange zest but it takes ten minutes to melt so I end up smashing it with the back of a fork in a desperate attempt to smooth it out.
The cakes are quick to make and bake, but when I attempt to stamp out the jelly discs, I realise I used the wrong tins and my jelly is the thickness of a doormat. I persevere and top all 12 with slightly irregular orange jelly discs in a particularly scary shade of orange, coat with chocolate and realise I've still 20 minutes to spare. This is a doddle. At least, I think it will be.
Mary Berry reaction - pleasantly surprised
I intensely dislike Viennese Whirls. I start off brilliantly by over boiling the jam into some sort of seeded hard fruit jelly. The biscuit dough is fairly easy to whip up but it was so thick it was like forcing cement through a piping bag fitted with a star nozzle.
With no time to chill the mix to try and keep the swirly definition, I whacked them in to bake as quick as possible as I don't have enough racks in my oven to hold three trays of whirls. Panicked for time, I burn the bottom of most of them and they spread out into uneven, egg-like shapes.
With just nine minutes left to fill and sandwich the biscuits, any hope of matching up my lopsided whirls go out the window. I end up with one that I filled with buttercream twice by accident, a lot of large whirls, some small whirls and plenty smashed whirls.
I finished with 2.49 minutes to spare, throwing some icing sugar over the top to try and hide the burnt bits. Personally I thought they tasted god awful, but they were all gobbled up in the office. Let's forget biscuit week ever happened and move on to bread shall we?
Mary Berry reaction - disgust
The competition is really kicking into gear now and this week's challenge of steamed buns with two serving sauces is a real humdinger. My dough refuses to rise in my cold kitchen so it gets stuck next to the boiler while I make a plum sauce and creme anglaise, which both taste surprisingly nice.
I stick a massive stock pot on to melt the poaching liquid and shape each bun and measure precisely. However I've accidentally put the heat on underneath my cooling custard rather than the poaching liquid and it bubbles furiously, I stand sieving it to remove the lumps which have turned to scrambled egg.
When I recheck the recipe, I realise I've missed out a whole step and my timing goes to pot. I add the doughballs to the poaching liquid pan and I plug up the lid's steamhole with kitchen roll to ensure they cook properly. But they quickly go from smelling like lemony buns to burning, yet for some inexplicable reason I keep cooking them a whole six minutes after my timer goes off.
The buns on the edge of the pan taste nice and soft but three in the middle have stuck to the pan in a mound of carbon. After three days of soaking, I give up and throw the pan in the bin. Dampfkundle killed my stock pot.
Mary Berry reaction - not pleased
Making things difficult for myself, I follow the same route as the contestants and make a pancake batter from memory. But my go-to recipe for scotch pancakes is a bad idea since they're supposed to be flat like crepes. Oops
I sketch out a rough heart-shaped design with a sharpie and get to work. The first one crisps up far too quickly and crumbles when I take it out the pan, so I decide to pipe the design off the heat, moving it back to cook and flip. Five pancakes in and I realise I have 20 minutes and seven pancakes still to go.
The nozzle of my plastic bottle clogs up with batter and I run around my kitchen frantically trying to find a skewer to unblock it, burning a finger on the pan in the process. They are so hard to count because of their intricate shape and my timer goes off just as I'm piping the 12th pancake into the pan. Thirty seconds later and I'm finished, a final flourish of caster sugar since the batter isn't as sweet as it should be.
They all look okay, follow the same design and taste quite nice but they aren't as flat and golden as they should be. Plus you can hardly laden a lace pancake with Nutella can you?
Mary Berry reaction - Not bad, not great either
Determined to finish the tart well within the two and a half hour time frame, I ignore the instructions and make the pastry in a food processor. Naturally, I blitz it too much and the pastry collapses to the texture of Play-Doh.
I empty my tiny freezer of ice cream tubs and bags of chilli to shock the pastry so it's cold enough to roll and luckily it does the trick. I under boil the jam so that when I tip it into the tart case, it pours in like fruit lava. I pipe over the frangipane messily as though I'm trying to contain an exploding garden hose, level it off and throw it in the oven where it bakes incredibly slowly.
The middle collapses when I remove it from the oven, so I try and fill in the crater with toothpaste-textured icing to even out the top but the heat sets it almost instantly, making the feathered pink icing look a bit bedraggled.
With 30 seconds to spare, the tart is complete. It's far too sweet for my taste and not exactly the prettiest looking thing I've made, but thankfully my pastry didn't have a soggy bottom - plus it has very defined 'LAIERRRS' when sliced. Folk in the office loved it, bizarrely.
Mary Berry reaction - not your best work
Oh Christ, not bread again. I thought I was off the (dough) hook after my dampfnudel disaster, but no, botanical week is all about flavoursome herby leaf-shaped breads. But to my utter delight, fougasse becomes one of my favourite bakes of the challenge so far.
The dough is a bit wet and sticky to work with but rose well all tucked up to double in size in a warmed up but turned off oven (my makeshift proving drawer) but the biggest challenge was the shaping. Without the instructed pizza cutter, I had to create the leaf shape with a knife, which took longer than anticipated and ate into my second prove and baking time a lot.
They were a little flatter and paler than I would have liked, but they were baked just in time for the timer going off. I did return them to the oven for a little longer for an overall golden brown colour, but I was very happy with the result. I reheat one later with a pal, we tear into it and dunk it in hummus. Maybe this is getting a little easier?
Mary Berry reaction - a wink
It's not getting easier, it's getting far, far harder. The recipe for Mary's marjolaine calls for roughly 1kg of nuts so I spend a small fortune stocking up on blanched almonds and hazelnuts, flaked almonds, roasted hazelnuts and pistachios. And with so many elements to bake, it seemed the most daunting challenge to date. But somehow I sailed through without much issue.
The meringue layers were easy to whip up, bake and cool, the ganache a doddle, I somehow rescued a crystallized caramel to make praline and assembled the four layer fancy meringue cake bang on the allotted three hours.
The ganache was an absolute nightmare to pipe as it hadn't chilled properly but I was pretty impressed with the overall result. Favourite bake of the challenge so far and it tastes delicious. Yes Andrew, like a fancy Vienetta.
Mary Berry reaction - delight
Jumbles are Bake Off's dramatic plot twist, in that nobody saw them coming, they're hard to understand and everyone hates it. I can't find aniseed in any supermarkets, so they're not exactly right but I still have to smash up caraway seeds like a idiot in a pestle and mortar at 9.30am on a Saturday morning.
The dough is just awful, sticky and yet crumbly at the same time and it refuses to be manipulated into those bizarre celtic and double knots. I spend more than 40 minutes reshaping and reshaping the dough, clearly forgetting any knot training learned at Guides then realise I've only four minutes left on my timer to actually bake them.
I go 18 minutes over the allotted time and somehow still burn most of them. Different thicknesses, wobbly designs and so tough you could crack your teeth on them, they were a total mess. I'm hoping Mary Berry would at least call them 'informal' but to be honest, they tasted like a dry stale scone that would break a window. Avoid.
Mary Berry reaction - tooth-breakingly bad
Also known as 'fill a massive booze-soaked doughnut with as much cream, fruit, chocolate and caramel shards as possible' cake, the difficulty of making a Savarin is that there is just so much going on in it. My tempered chocolate disc is a floppy fail so it goes into the fridge to harden and my first batch of caramel turns into a solid stained glass window of crystallised sugar that refuses to break into shards. but my second attempt is a lot better.
I even segment an orange, so take that Selasi - although I did it on a chopping board previously used to chop garlic so it's a bit savoury tasting. The cake comes out the oven a bit saggy looking, like an under-stuffed pillow but I drown it in orange liqueur anyway. It's still too hot but I pipe Chantilly cream roses over the top and throw on all the fruit, caramel and chocolate bang on time.
Sadly, when I cut into it, the cream flows out like fruity sick and the chocolate disc slides into the middle and is never seen again. Oh well, it looked pretty for all of five minutes but it tastes like a French hangover. God there is so much booze in it.
Mary Berry reaction - nice and boozy
If there was ever an apt bake to wave goodbye to The Great British Bake Off as we know it , then a classic Victoria Sandwich is the perfect choice. But to recall how to make one, complete with jam and buttercream with no ingredients and method with just 90 minutes on the clock? Now that's a real challenge.
I resist all temptation to have a sneaky look at some recipes and instead called upon one I (think) I have committed to memory. Luckily it works and I have two pillow soft sponges whipped up in 30 minutes.
Naturally I over boil the jam yet again but the buttercream is lovely and light and creamy. I didn't think it was possible to make, cool and fill a Victoria Sponge in just 90 minutes but with five left on the clock, it was dusted with caster sugar, served up and ready for slicing. The perfect challenge to round off what has been a testing ten weeks, so I cut a slice and enjoy it with a cup of coffee.
Mary Berry reaction - approval